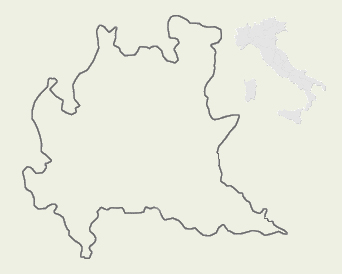 Valsassina (North of Italy), laid down in the heart of Lombard Prealps, describes a big arc, leaving the lake Como near Lecco (the most important town of this area) and coming back to the same at Bellano after having surrounded the mountains Grigne.

It is a wide valley, crossed by rivers Pioverna and Varrone, that passes quickly from lake scenery to picks reaching 2500mt high.

Here we can find the highest picks of the Orobic Prealps, all of them reaching, not without any difficulties, by the hikers too:
- the Mount Legnone, in the North, is the highest pick from which, being an isolated mountain, we can see a wonderful panorama at 360 degree.
- the Mount Resegone immortalized in the novel "Promessi Sposi" written by Manzoni; its name in the Lombard dialect means: "big saw", due to many picks well aligned following one another.
- the two Grigne, splendid pyramids situated side by side; on which every year some athletes run the Scaccabarozzi Trophy, a "sky race" 47km long and 3200mt level difference.

These mountains are similar for composition to the more famous Dolomiti.
From their summit the panorama has a large range of vision on the Orobic Alps, on the Valtellina Valley and on the Lake Como.
Mountain Wallpapers: Valsassina