Valli Orobie

- BG-SO/Italy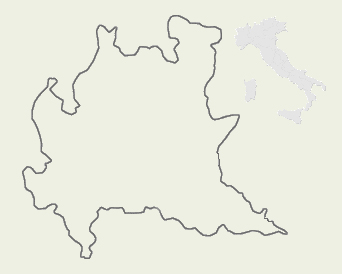 The Orobian Alps (North of Italy) form a long mountainous chain, fifty kilometres wide, starting from Mount Legnone (2609mt) in the upper part of lake Como, until Aprica Pass (1172mt) between the Belviso Valley and the Camonica Valley.
To the North side they border Valtellina, while to the South side, they border the valleys surrounding Bergamo, the main town of this area.

The highest picks reach three thousand metres: they are Pizzo Coca (3050mt), Pizzo Redorta (3038mt) and Punta Scais (3039mt). There are also others picks of remarkable importance like Pizzo Tre Signori (2555mt).
In the southern part the Orobian Alps are less high but nevertheless they have great charm. Mainly, they are isolated mountains like the group of Araralta (2006mt), Arera (2512mt) and Presolana (2485mt).

Although there are not very high picks, this chain is a barrier that seems to block any way. In fact the numerous valleys of these mountains are not crossed by roads able to go beyond the mountain passes.
The only exception is St. Marco Pass who joins the villages Albaredo in Valtellina and Mezzoldo in the Brembana Valley. The road partially follows an ancient mountain track named Priula, built 400 years ago by the Republic of Venice to connect Valtellina and Bergamo, with the purpose to improve the commerce.
It is a full of charm hike, still walking along on foot, that allows to reach Ca San Marco (once sentry post and now hut) near the pass, with a four hours' walk, both from one side or the other.
Mountain Wallpapers: Valli Orobie