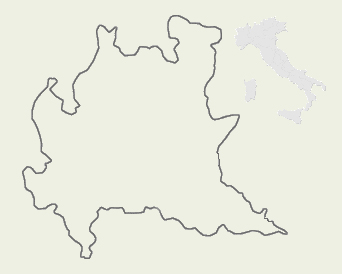 This is a lateral valley of the Valtellina Valley, in the Sondrio province.
It can be reached exiting route 38 once reaching Sondrio and following towards north.

The main village is Chiesa, where the valley branches off: the western side continues until St. Giuseppe and Chiareggio and the eastern side goes to Lanzada and Campo Moro.
Chiesa, fifteen kilometres far from Sondrio, is the widely renown village of this valley. It is surrounded with green conifer woods and it is provided with sporting facilities: ski lifts and cross-country trails. A cable way connect the village to Mount Motta and Alpe Palý.

The valley is crossed by torrent Mallero and its tributaries Lanterna and Antognasco, but the landscape is mainly characterized by some impressive mountains: Disgrazia, Scalino and Bernina.
On these rocks, at the highest altitudes, still remain a bit of the graciers that, long ago, covered a large territory until the Po Valley.

There are many little lakes: some are artificial lakes: like Campo Moro Lake and Alpe Gera Lake, and others have glacial origin like Palý Lake and Lagazzuolo Lake.

There are many huts: some of these easily reaching by anyone in a short time and others surely most difficult to reach. Whoever wants to walk, may choose accordingly with his preference and ability.

In past times this valley had some importance due to the working of a stone named "ollare" used to make the "lavec" (excellent pots to cook roast, stewed meat, and salmi); and also due to the slate quarry from which the highlanders got thin tiles to cover the houses of the valley.
Mountain Wallpapers: Val Malenco