Canton Tessin

- TI/Switzerland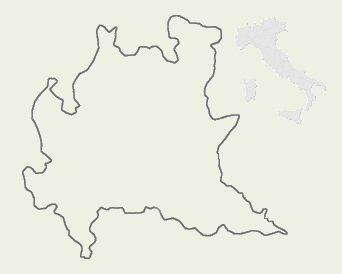 Canton Tessin is located in the South of Switzerland.
It borders the Cantons Valais, Uri and Graubunden to North and Italy (Piedmont and Lombardy) on the other three sides.
The main river is Tessin, which names the Canton also; it rises at Nufenenpass and flows into Lake Maggiore.

A sizeable portion of its territory is mountainous and so the main road communications are those that climb up to the passes, connecting it to the other Swiss Cantons: St. Gothard Pass (2180mt), St. Bernardino Pass (2065mt) and Lukmanier Pass (1916mt).

The official language is Italian.

The regional capital is Bellinzona (20000 inh.). On the hills surrounding it, there are three magnificent castles: Sasso Corbaro, Montebello and Castelgrande.
The town with more inhabitants is Lugano (30000 inh.).
Other relevant towns in the area are Locarno, Mendrisio and Chiasso.

On the Tessin mountains hikers can find about 80 huts and several well marked paths.
One of the excursions to mention (7 hours' walk) has its starting and finish point at Dalpe, a village situated on the road N2 which climbs up to the St. Gothard Pass.
It is possible to drive till Pian di Mezzo (1340mt) and then to continue on foot on a not asphalted road till Scontra (1600mt). Then you must go towards Alpe Cadonighino (1739mt) but, before reaching this place, you must take the path going to Stuei and then climb to the Venett Pass (2138mt).
Then you must go down to Alpe Campolungo (2086mt) and climb up again till Leit Hut (2260mt).
Then the path skirts a wonderful little lake and climbs to Leit Pass (2481) near Mount Varozzeira.
Going down the other side you arrive to Alpe Moghirolo (1968mt).
Climbing up the ridge of Mount Campolongo you arrive to the top (2165mt) and then you must go on with a level path on the crest of the mount till you arrive to Tencia Hut (2140mt).

To complete the tour and to come back to the valley floor it is possible to go down covering an other path. You will reach Alpe Croslina (1900mt), Alpe Lambro (1653mt) and, after the bridge on the river Piumogna (1365mt), come back to Dalpe with a not asphalted road.
Mountain Wallpapers: Canton Tessin