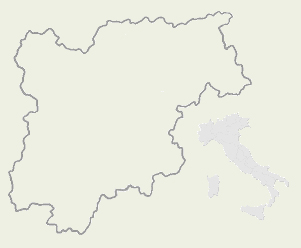 The Pusteria Valley (North of Italy - province of Bolzano) is situated in the North of the Dolomitic Region.

The first impression is to be completely out of Italy; in fact language, habits and writings are in German.

The climate is quite mild because the valley is protected to North by the mountains that stops the descent of cold air.
It is not an accident that the road that crosses this valley is called "Sun Road".

All houses are adorned with balconies full of flowers; and this, combined with green meadows and woods, create a delightful panorama to our eyes.

Following the river Rienza, we meet some little towns as: Brunico, Monguelfo, Villabassa and Dobbiaco where the river turns to the South and cross the Landro Valley. Whereas after Dobbiaco, following the river Drava, it is possible to reach St. Candido.

The most important attractions of this valley are the wonderful little lakes: Braies, Dobbiaco and Anterserva. Walking along the paths that allow to round the lakes it is possible to do a simple and healthy stroll mirroring ourselves in their green waters.
Mountain Wallpapers: Val Pusteria