Val Poschiavo

- GR/Switzerland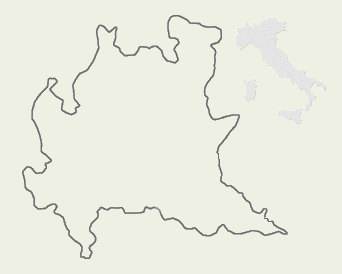 The Poschiavo Valley is the southern valley of Canton Grigioni (Switzerland).
It borders Italy on three sides and, through Bernina Pass (2323mt.), joins the region of Engadina (Switzerland) and Tirano in Valtellina (Italy).
So we can consider it a valley nearly Mediterranean; furthermore here people speaks Italian too.

One of the main attractions of the valley is the Bernina Express, the red little train of the Retic Railways that, since almost a century, cross all the valley from Tirano to St. Moritz; about 60km in 2.30 hours time.
The little train scramble quickly; a succession of helicoidal tunnels allows it to go up crossing woods and surrounding little lakes at high altitude.
The gradient reach even 7%, that is incredible considering that it is not a rack railway.
From its panoramic carriage we can enjoy seeing a wonderful view of Mount Bernina (4000mt.) and of the Morterasch glacier.

Moreover to the walkers I can suggest a beautiful walking tour, entering Campo Valley, getting over Saoseo hut and reaching some alpine little lakes, situated no far one of another. In the enchanting waters of lake Saoseo and lake Scispadus are mirrored the surrounding mountains.
Going on it is possible to arrive until the wide and wonderful basin of lake Viola.
Mountain Wallpapers: Val Poschiavo