Valle Engadina

- GR/Switzerland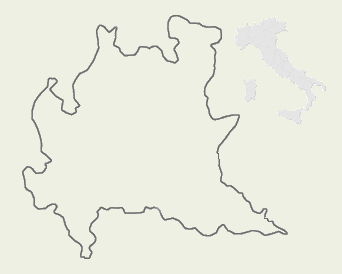 The Engadina Valley is situated in the South of Switzerland.
It is joined to Italy through the Maloja Pass (1815mt.) and the Bregaglia Valley in the West side, and through Bernina Pass (2323mt.) and Poschiavo Valley in the East side.

The river Inn rise not much above the Maloja Pass (1815mt.) and sets down soon in the valley forming the lake Sils (also named Segl). Then goes on and form another big lake: Silvapana.
These lakes are situated at 1800 meters height; they are truly splendid and the chain of mountains that surround them is a worthy background.
In summertime they are crossed by the wind surf lovers, whereas in wintertime they are entirely frozen; so it is possible to play cross-country skiing or have a long walk.
There are also numerous cycle tracks surrounding the lakes.

It comes natural walking in a so charming world.
There are numerous paths; it's worth a mention the one going from Campolongo to Rütli; 78 hours' walk!
Very interesting is the excursion along the Fex valley, between the two lakes. It is possible to walk along a little road in the valley floor, even using a horse coach service, or walk along the paths half-way the mountain side, up to the feet of the glaciers, crossing a still virgin valley.

St. Moritz, one of the most well known tourist center all over the world, is the most important town of the valley.
It's worth also visiting other beautiful villages as Silvaplana, Maloja and Pontresina.
Mountain Wallpapers: Valle Engadina